Category: Bids/Tenders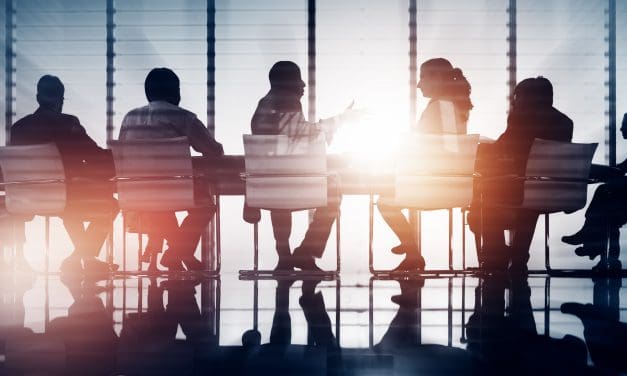 View details of available GPL tenders and download bid documents and SBD Forms.
Read More
Bid Number GPL001/2020 Bidders for Appointment of a service provider to provide network security and architecture maintenance for the period of 36 months (3 years) on behalf of GPL: Archer Information TechnologyKashman...
Read More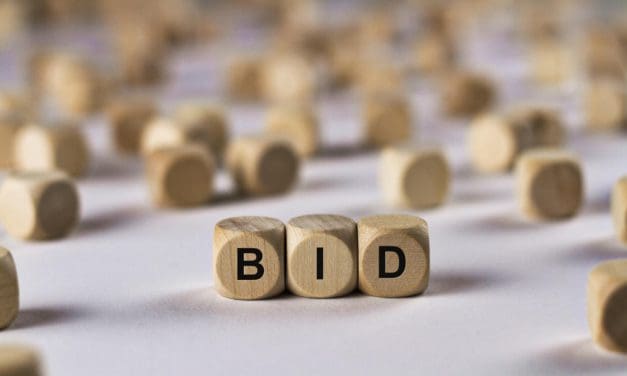 Interested service providers are invited to bid to supply GPL with IT and medical services
Read More
Gauteng Legislature is hereby extending the validity period of the below bids for another Sixty (60) days. Number Closed DescriptionValidity expiry dateGPL014/202 March 2020Provision of maintenance services CCTV, control room,...
Read More
TitleDate awarded and AwardeeTender NumberBBBEE PointsMaintenance & Service of HVAC 30 Apr 2018Lumacon AirconditioningGPL001/2018Level 1Internal Audit Services30 Apr 2018Grant Thornton (Pty)...
Read More
ReferenceDescriptionBriefingClosing Date Document/ReasonGPL002/18Refurbishment of HVAC GPL008/18Network and Security GPL011/18Kombis and Double Cab GPL012/18Political Party...
Read More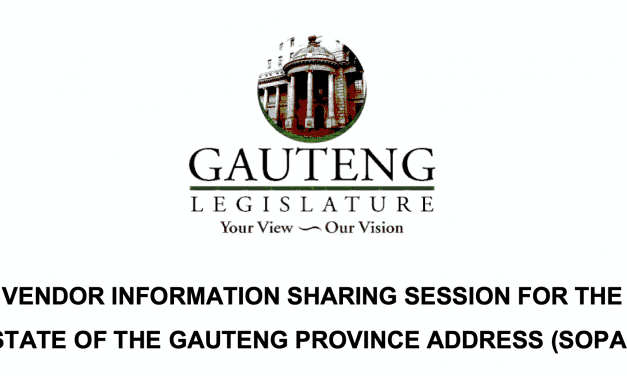 auteng Provincial Legislature invites Vendors (Suppliers & Service Providers) to the information sharing session for prospective procurement opportunities for the State of the Province Address (SOPA) event taking place at Sefako Makgatho Health Sciences University on 25 February 2020.
Read More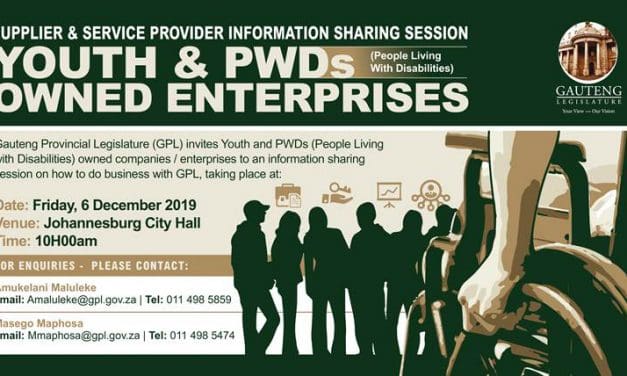 Gauteng Provincial Legislature (GPL) invites Youth and PWDs (People With Disabilities) to an...
Read More
A list of the tenders that have been advertised and closed but not been awarded or cancelled in the current financial year, along with a list of bidders for each.
Read More
Notice is hereby given to all bidders who have responded to the following bids: GPL 015/2016 issued on 21/10/2016 GPL 016/2016 issued on 28/10/2016 New bids will be re-issued on the 25th November 2016 on the GPL website,...
Read More

Useful Links
EPetitions
Follow us on Social Media
Visit Gauteng Legislature
Address
Corner Rissik & Helen Joseph Streets
Johannesburg, 2001
Hours
Monday—Friday: 8:00AM–4:30PM
Saturday & Sunday: Closed
Archives